In 2017 during the Nairobi Tech Week, the idea to have a forum to link the fast growing community of  young developers to businesses and to the larger tech industry was born as a joint initiative between Cellulant and Moringa School.
The goal is to create a tech community gathering  that brings together developers, tech practitioners, businesses and entrepreneurs  to interact, share and learn.
Back then, Cellulant was looking for highly skilled developers to join its growing teams and Moringa School was looking to increase their intakes. The initiative has now become a regular event that is currently held in Nairobi, Kenya with plans to scale it to other markets where Cellulant has a presence.
The forum has also since then grown to become a platform through which Cellulant  is able to test drive some of the new innovations that its R&D team have been developing such as Augmented Reality, using Bots to get honest well informed feedback from other tech experts.
I spoke with Regina Mwanza, who handles Events & Community Engagement  at Cellulant about Next Gen Tech this forum and what the impact has been.
What is NextGen Tech?
This is a forum that seeks to create the Next generation of Tech leaders through bi-monthly events where developers, startup founders, and medium-sized business owners and entrepreneurs get to learn from tech-based industry experts and access to an active network of tech talent to grow and share ideas.
Is this a tech only event or a can others attend?
Although the forum tends to focus on topics and themes that are mainly of interest to developers, entrepreneurs, Small and Medium Sized Businesses (SMBs), they are open to anyone who is in the technology space or has an interest in technology
What's the nature of the forum, do you hold events and how frequently do they happen
We hold an event every 2 months. The event is usually  in the form of panel discussions with speakers drawn from Cellulant as well as from different subject matter experts in the space.View image on Twitter

#NextGenTech Powered by Moringa School & Cellulant #events #events2017 #mice #mice2017 http://janj.eu/e/24529  @Easy_Branches1:00 AM – Feb 25, 2017See @Easy_Branches's other TweetsTwitter Ads info and privacy
Is it only about technology and are the discussion topics technical?
The discussion topics are simplified for the participants since tech is a platform that powers most of these businesses which are not necessarily owned by developers.
How many have happened in the past and what were the themes?
We have held an event every other month for the last 1 year 6 months now and we have had 10 events so far with different themes around entrepreneurship and technology with topics such as Machine Learning and AI, scaling your business in the digital economy, understanding blockchain technology and  cyber security for small businesses. We have seen the forum's attendance increase from just a handful to a considerable size of at least 250 in each gathering.View image on Twitter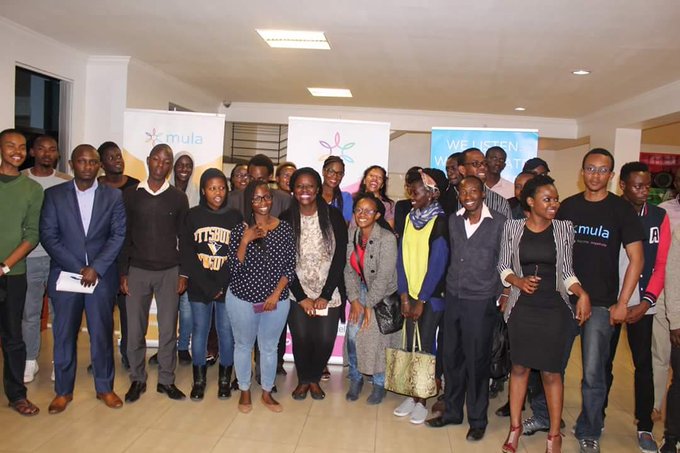 Moringa School believes in collaborative innovation which is why we love interacting with the tech ecosystem in Nairobi. Throwback to last years #NectGenTech with .@Cellulant #Technology #Innovation #NextGenTech #TBT99:29 AM – Feb 15, 2018See Moringa School's other TweetsTwitter Ads info and privacy
Cellulant is a Pan-African company, are there immediate plans to scale this to other markets ?
We have plans to scale to countries such as Rwanda where Moringa school has a presence, our long term goal is to develop a strong African developer community across all our markets.
What does Cellulant aim to achieve with the initiative and with each forum?
We are seeking to grow a community of developers/entrepreneurs that closely interact with our products to give feedback. We also want to inspire students to be interested in technology as an enabler to offering solutions required in the market place.
Follow us on our social media channels or email us [email protected] for more information on upcoming editions.