Our Story
A payments
business built for


businesses

for

Africa
Cellulant is a leading Pan African payments company that provides locally relevant and alternative payment methods for global, regional and local merchants. 
We provide a single API payments platform that enables businesses to collect payments online and offline while allowing anyone to pay from their mobile money, local and international cards, or their bank.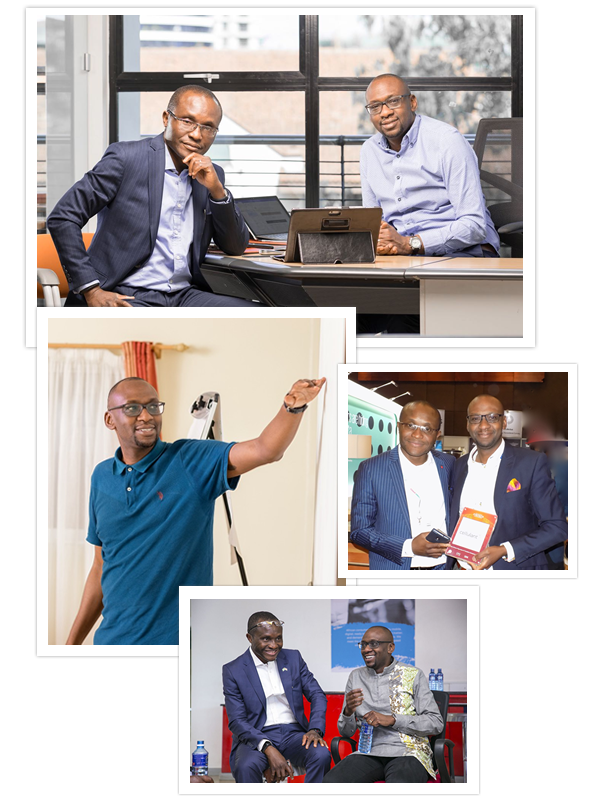 What are the odds that two young Africans could start a company over a cup of coffee and be successful? 
In 2001, Ken Njoroge and Bolaji Akinboro,  two young African men from opposite ends of the continent sat across from each other at a dinner table that led to a discussion over a cup of coffee. So intense was the conversation that problem-solving models were created on a serviette that would fuel the establishment and growth of a multinational African firm forever changing the payments landscape. 
They called the business "Cellulant" paying homage to the growing mobile phone penetration in Africa, but also symbolising the importance of a Cell, the smallest structural and functional unit of life that, combined with other Cells, build a whole being. This is born from Cellulant's deep belief that it is the power of being connected that enables us to accomplish more, together.
Today, Cellulant provides the most connected payment platform for Africa- From Cape Town to Cairo; Lagos to Lamu and everywhere in between.  Our payments infrastructure provides the rails to consistent and reliable economic growth, freedom and inclusion. 
Our day job is to deliver simple, reliable and affordable digital financial services and benefit more than 1 billion users on the African continent from access to commerce, payments, banking and financial services.
Mission Statement
Our Mission is to
create opportunities that accelerate economic growth for all of Africa. 
Vision Statement
Our vision is to
Enable seamless payments for businesses, banks and consumers across Africa.
Our Journey So Far
From a dream on a napkin to a payments leader
<! ========= Cool Timeline Free 2.7.1 =========>
Timeline
Inception [ 2003 – 2006]
Our co-founders met and scribbled the initial concept Cellulant on a napkin
Our services reached Ghana with Spacefon
We launched a ringtone service in Kenya
We reached 8 million customers with a joint venture with Nation Africa for Nation Mobile
Cellulant 1.0 [2007 – 2014]
We launched our 1st mobile banking solution & are selected as one of the Top 10 medium-sized company finalists out of 453 at the Legatum Pioneers of Prosperity Africa Awards
We deploy the first mobile banking solution using USSD & were recognised as the inaugural top medium-sized company in Kenya in the KPMG Top 100 medium-sized company contest
We launch the first mobile wallet for most major banks to run with or without internet connectivity
We added agency banking, money transfer & bill payments into our platform and expanded footprint to Zambia, Botswana and Ghana. We also began to advance a converged payments ecosystem bringing together Banks, Merchants, Mobile Network Operators & Consumers
We radically revolutionised the mobile commerce world to create a converged ecosystem known as Lipuka We converged our ecosystem across Africa to reach to 35 financial institutional partners, 200 businesses and 13M active consumers.
Cellulant 2.0 [2015 – 2020]
We expanded mobile banking and digital wallet offering to a fully loaded mobile payments ecosystem and launched our mobile POS and rebranded our Agency banking Network to Tingg in Nigeria
We were named as the Best Payments and Transfer Fintech in Africa by Fintech 100
We launched Mula; a consumer product in Kenya, Tanzania, Ghana, Uganda, Zambia, Mozambique
Named as Company to Inspire Africa by the London Stock Exchange
We became the first Sub-Saharan Company to join Endeavour Global Entrepreneurs Network
Named Company of the year as the African Diaspora Awards in New York City
Raised $47.5 Million Series C from TPG Growth's The Rise Fund to scale digital payments across Africa
Cellulant 3.0 [2021 and beyond]
Relaunched our brand
Converged all our payments solutions into a single digital payments platform
We are Pan-African!
On our way to building a more digitized Africa, we've extended our networks to a number of locations all over the continent.
Teams in 18 countries
Serving 35 Countries
450+ team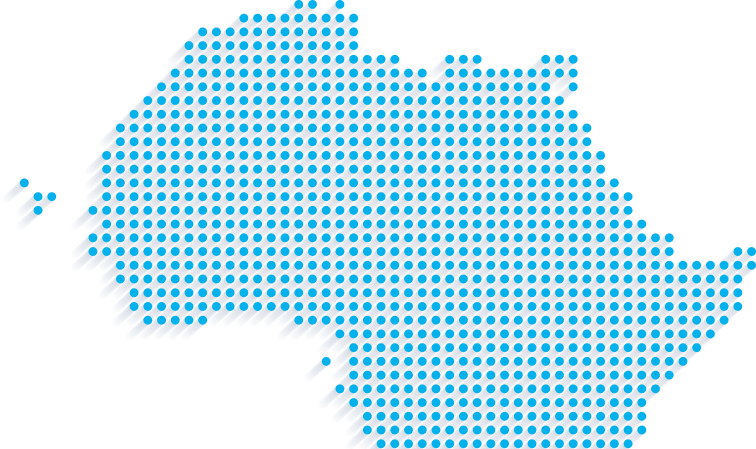 Join us create opportunity


for all of Africa.
Are you ready to be one of our dreamers? We are constantly building our community of values-driven professionals pushing themselves to be better and greater.
View open roles