Musonda Mbalazi joined Cellulant in July 2021 as a Customer Success Manager for Local Banks and Local Merchants. He is responsible for ensuring that Local Banks and Merchants across the Group are delighted with our services. 
He does this by building strong relationships with customers and always being available when they call…Customer delight whatever it takes!! He acknowledges that for this to be done seamlessly, he collaborates with so many great colleagues  from Service Ops, Product, Engineering and Commercial Teams in the business.
Musonda describes himself as an easy going guy that is dedicated and committed to maintaining high standards of all-round work. He likes to learn and grow and leave a positive impact on everyone that he interacts with.
Let's meet Musonda, shall we?
What drives you?
Growth in myself and the people around me. I like to learn and share insights to those around me in order for them to develop.
What new ways of doing things will you keep from this past year?
One-to-one meetings with the team is something that I was not exposed to in my previous job. This is definitely something that I will keep doing. It gives me a sense of connecting with my team members and driving a culture of honest conversations.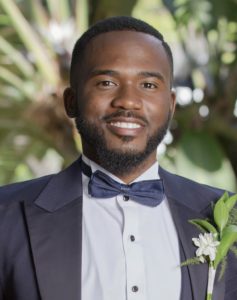 What are you looking forward to solving for the business  this year?
The business is planning on growing exponentially this year. This means we will have more customers and more queries. Our goal is to eliminate recurring merchant pain-points, thereby, allowing us to focus on service improvement and driving value for our customers. This will ultimately help us to match the scale.
What is something you wish you knew earlier in your life?
Your schedule does not magically free up without you being deliberate about making time for the things that you want to achieve.
What achievement are you most proud of?
Seeing my team members (Terrence and Twabe) tap into their potential and get recognition for their work more than once in the last few months.
Read Also; Meet Elizabeth Kiilu, One of our Core Platforms Engineers
What is the best career advice you have received so far?
"And whatever you do, do it heartily, as to the Lord and not to men". 
This scripture has helped to inject passion into my work and take full ownership and responsibility of my work. It is the foundation of going beyond and above in all that you do.
How would you like to be remembered?
As a compassionate person that's kind to others and always willing to lend a helping hand.
What do you do during your free time to relax?
I like to play 5-a-side and FIFA 22. I also like to watch game shows with my wife and kids.
Read Also; Deliver Beyond Customer Expectations – Darey tells us how
In your own words, what does Cellulant want to do in Africa and why is that inspirational for you?
Cellulant provides payment solutions that are custom-made for Africa by Africa. "For Africa" means that we want to play an important role in financial inclusion and economic development of the continent by providing solutions and products that facilitate growth and development of all kinds of merchants and banks. "By Africans" puts an emphasis on developing Africans by providing them with the skills, expertise and experience that can see them become gurus in whatever they choose to be. This inspirational because I can see the effects of the work I do and I am am given the opportunity and freedom to "makepossible".