Our Culture
We are
Problem solvers
System thinker
"Culture" is a very special piece that directly
relates to our people and our collective vision of
how we want to relate to each other and the world.
Our culture is an integral part of our mission. We
believe each and every one of us shapes this
culture together.
We take our culture
very seriously
Our team is our magic sauce. At Cellulant, we believe that each employee contributes directly to the growth and success of the company. We seek to attract highly motivated individuals who want to work as a team and share in the commitment, responsibility and discipline required to achieve our mission.
Everyday We come to work with intention, striving to live out our values in every aspect of the work we do together. We are guided by 3 core values:
Customer Delight,
Whatever It Takes.
We strive for excellence and the very best outcomes when serving our customers and supporting our colleagues. 
Keep it simple,
keep it connected
There is beauty in simplicity. When we speak the same language, cut through the clutter and seek to understand, we reach our goals together.
Lead with
courage
No matter where you work we believe we can always 'Get it done'. We measure ourselves against the highest levels of standards of integrity, commitment and fiscal responsibility.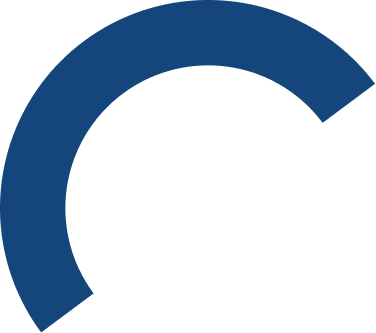 Cellulant is unlike any other place you have worked. It will ask more of you, challenge you more deeply, and push your creativity, vision and drive.
But it will also deliver more satisfaction, more pride, and more reward
What we are working toward at Cellulant is more than just business objectives or quarterly results. We are building a bigger, better, and more prosperous future for Africa with opportunities for all.
Our goal is to have an outsized impact on our communities, our countries, and our continent.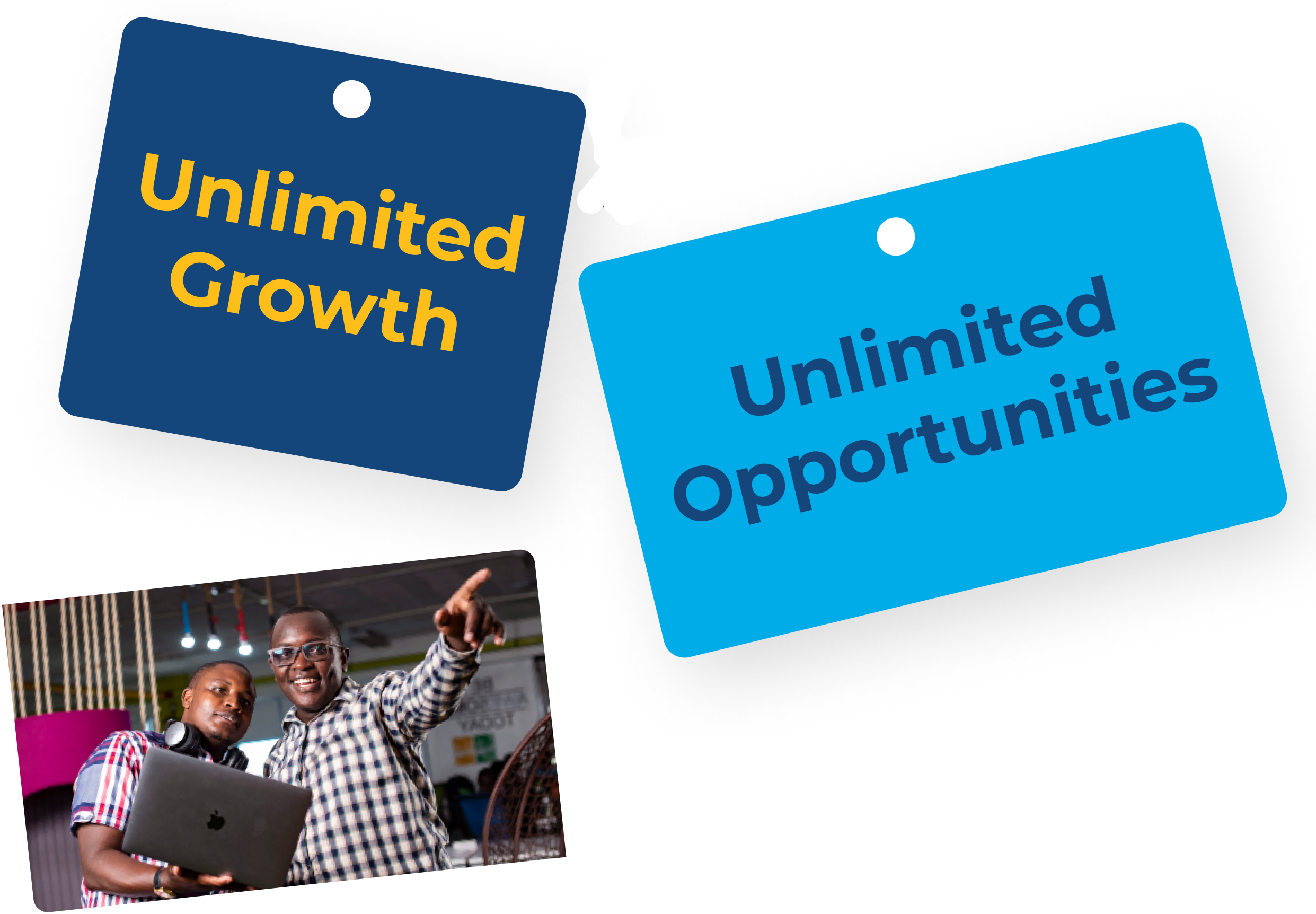 Our Journey So Far
From a dream on a napkin to a payments leader
What does

our everyday

look like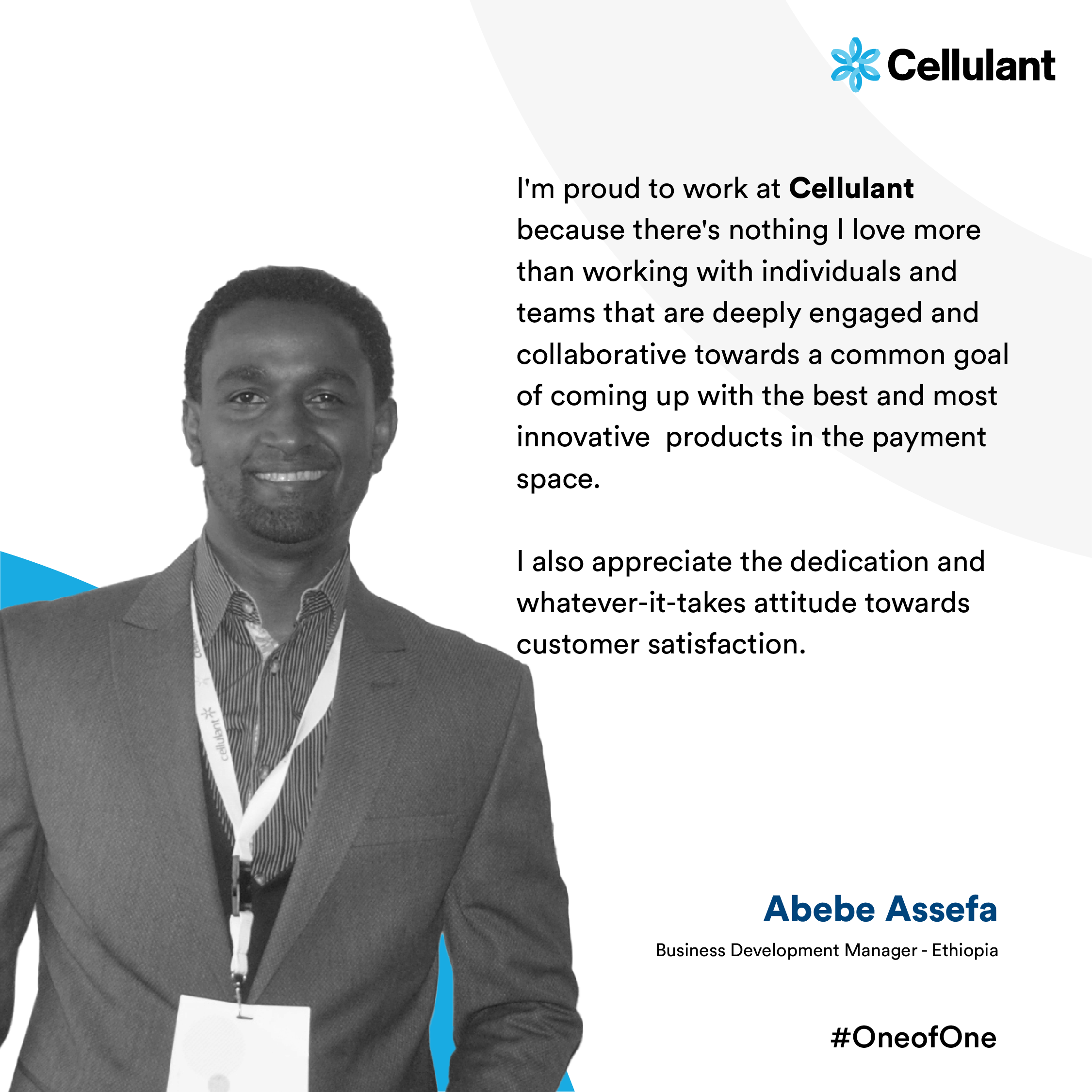 Our Brand is all about Our People
We hire visionary
leaders who love
to dream big
Our aspirations go beyond our global tech peers. We are technologists and reformers.
Our icons are world leaders that made real change for ALL people.
We speak to the striver in all of us.